Great Start Readiness Program
Our Great Start Readiness Program preschool is for children who qualify that are four years old by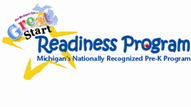 December 1. This program is free, or available for a sliding fee, and is taught by a certified elementary teacher with an early childhood degree. A qualified assistant also works in this program which meets four days a week (Monday-Thursday) from 8:00 to 11:00 AM or 12:00 – 3:00 PM. The adult to child ratio in the program is one adult for every eight children.

GSRP Income Eligibility Guidelines


GSRP Risk Factors Guideline
Little Spartans Preschool
Our Little Spartans Preschool tuition program is comprised of Great Start Readiness Program students and other tuition based 3 and 4 year olds who are interested in a quality preschool experience. This program is also taught by a certified elementary teacher with an early childhood degree and a qualified assistant.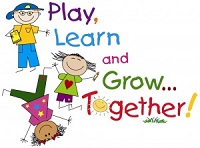 The Little Spartans tuition classroom is open to 3 to 5 year olds who are toilet trained. There are two or four day program options meeting Monday through Thursday from 8:00 to 11:00 A.M. A $35.00 non-refundable registration fee is required. Please call 521-3071 extension 7922 for tuition information.
Little Spartans Preschools encourage socialization, positive self-esteem, critical thinking, problem solving skills, and the development of enthusiastic learners.
The programs will strive to meet individual needs, communicate individual progress, and develop developmental skills in the areas of writing, math, and literacy.
To register your child you will need your child's immunization record, social security card, and original birth certificate.